LED wall mounts -14" to 42 " Til-table
In Stock
Product Code:
LED wall mounts -14" to 42 " Til-table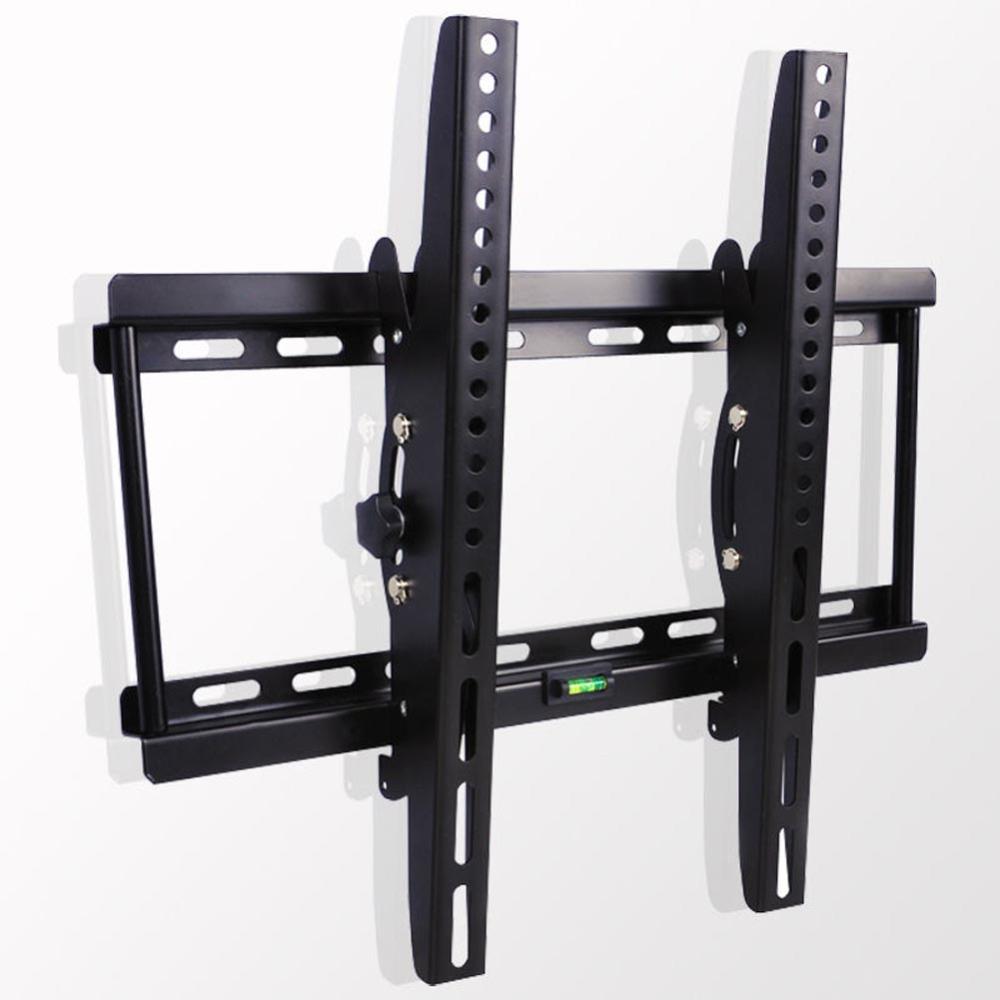 Universal fit
Compatible with LED, LCD, and Plasma TVs and other flat panel displays measuring between 14 and 40 inches diagonal. Supports all VESA mounting standards up to 400x400(200x200, 200x400, 300x300 & 400x400) and many odd size mounting patterns(mounting holes on the rear of the TV or panel should be no more than 17.75" inches apart horizontally and up to 16" vertically).
Low-profile design

Mount protrudes only1.9" from wall when flat. Width is less than 20", so mount won't be visible from the sides of the TV after installation.
Tilt adjustment
Viewing angle can be set from -1 degrees (panel tilted slightly up/back) to +15 degrees(panel tilted down/forward). Mounting arms have a series of engraved hash marks; if you're using the tilt feature, this helps ensure that both arms are set to the exact same angle.
Pre-assembled arms
Both mounting arms are completely assembled right out of the box, saving time and hassle during installation.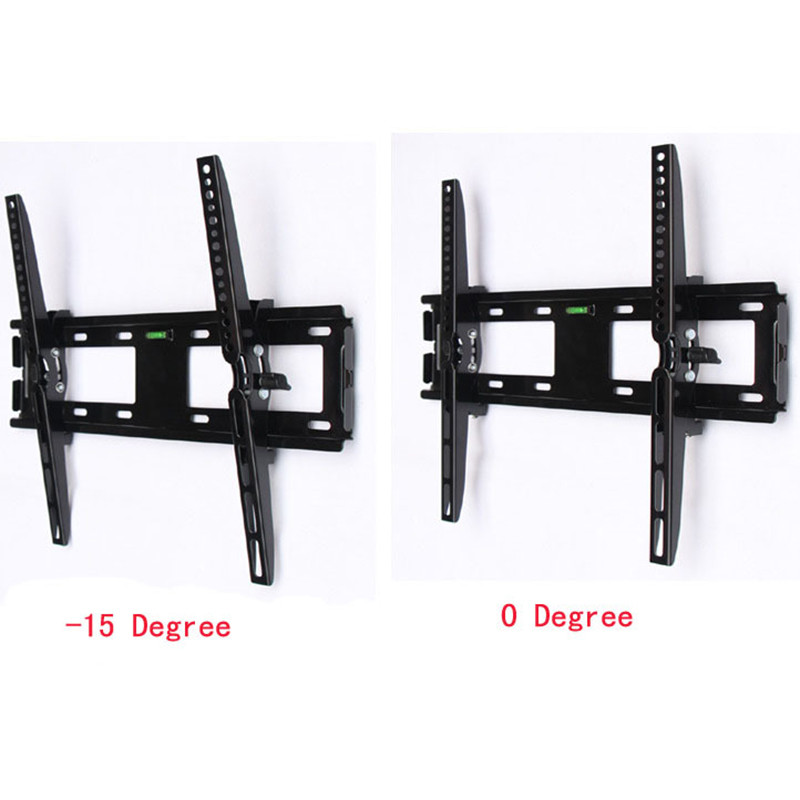 One piece back-plate
Similar mounts use a multi-piece top and bottom rail that needs to be bolted together.Our mount uses a solid, one piece back-plate; no assembly required and it installs in minutes. In addition, the solid design is stronger, lays on the wall flatter, and the corners are completely square right out of the box.
Easy installation
Lift/hook/lock system; simply mount the separate, pre-assembled arms onto the display with the included hardware. We also supply spacers to ensure the screws are installed into the TV panel at the correct depth, protecting against over-penetration.Next, mount the back-plate to the wall using the supplied hardware; mount features numerous attachments points to accommodate multiple stud configurations. Last, lift the panel onto the back-plate and activate the safety features, locking the TV in place.
Safety features
Four security screws lock your TV in place; eliminating shifting and protecting against accidental falls. Back-plate also features four integrated stops, which protect the TV from moving horizontally off the mount.
Sturdy
True rated capacity of 100 pounds (Other manufacturers quote inflated"peak" or "maximum" capacities of 160-190 pounds for thinner, weaker, multi-piece mounts).
Cable management
Large opening in center of back-plate, provides space to pass cables or install a power receptacle.
Premium quality
Constructed from thick, 13 gauge, powder-coated steel (Inferior mounts are constructed with glossy, painted, thin pressed metal). Certifications: RoHS, CE & ISO-9001
What's Included
• Brand-new, complete mount with pre-assembled mounting arms
• Installation instructions
• Complete hardware package
• Mounting screws for masonry walls
• Mounting screws for stud walls
• Mounting screws, washers and spacers to fit TV
General
Capacity
Panels from 14" to 42" (diagonal)